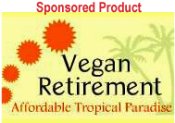 Find a vegan caterer, or vegan food delivery service to provide you vegan foods and vegan products.
Business name
city, state
Headline
'Vegan Food delivery / catering' listings by state and country
• Kinderific
Brooklyn, AR
-
testing the new registration fee for improved service
She-zen Cuisine
El Cajon, CA
-
Delicious gourmet raw vegan meals delivered to your doorstep
Toast
La Mesa, CA
-
Vegan and Vegetarian Catering in San Diego
Karma Chow
Los Angeles, CA
-
Vegetarian & Vegan Personal Chef & Catering Services
Veggie Fixation
Santa Monica, CA
-
Small Party Catering and Seasonal Cooking Classes
Whole Organic Chef
Basalt, CO
-
Organic Private Chef in Aspen, CO for luxury food events, weekly fridge stocking & education
Well on Wheels
New Haven, CT
-
Connecticut's premier vegan personal chef service specializing in organic whole foods nutrition
| | | |
| --- | --- | --- |
| Chaska, MN | - | We prepare raw, vegan breakfasts, lunches, dinners, desserts and snacks for delivery. |
•
Clifton, NJ
-
Unique Gourmet Vegetarian, Vegan and Gluten Free Menus using homegrown organic produce
VeggieBrothers.com
Jersey City, NJ
-
Online Vegan Restauratn with Award Winning Vegan Che. Great Vegan Food Shipped to your door frozen.
Verite Catering
New York, NY
-
Vegan Catering for Weddings and Special Events
The Kitchen
Spring Hill, TN
-
we deliver healthy, locally grown vegan, vegetarian and macrobiotic meals in the middle TN area
Gobble Green
Austin, TX
-
Gobble Green. Saving the world one meal at a time.
Cafe Reiki
Seattle, WA
-
Cafe Reiki raw, vegan meal delivery and catering service in Seattle
Ten Fine Dining
Windsor, ON
-
Vegan organic private party catering windsor essex county
| | | |
| --- | --- | --- |
| Simply Vegan | - | Vegan, gluten & wheat free restaurant & catering. |